capsicum-chinense
Trinidad 7 Pot/7 Pod Peppers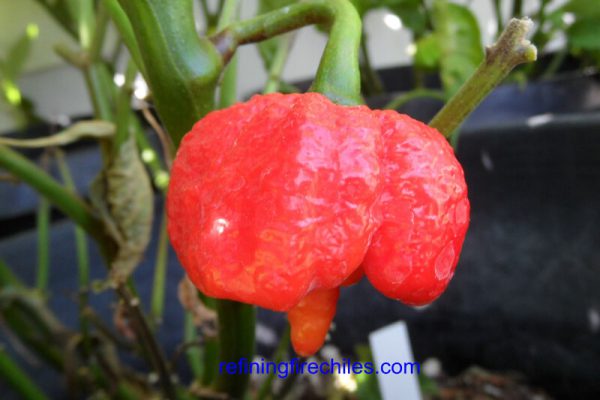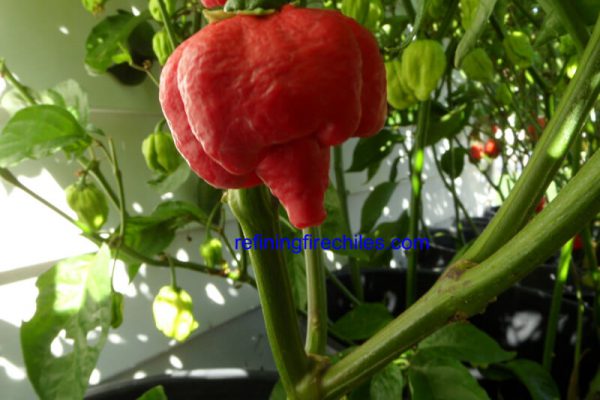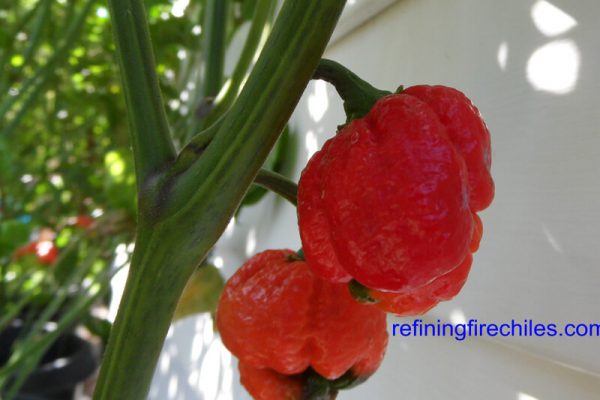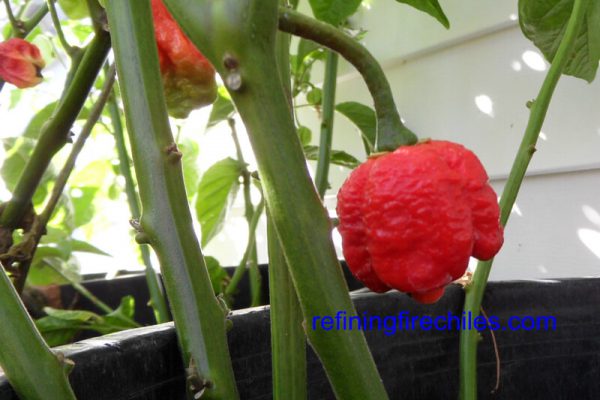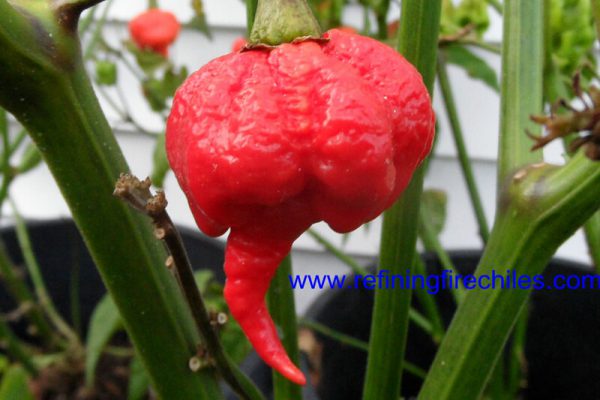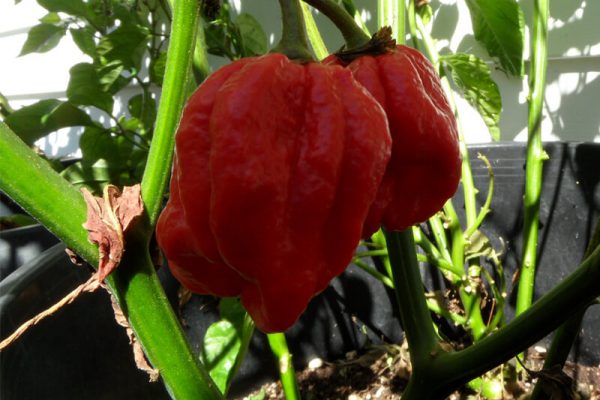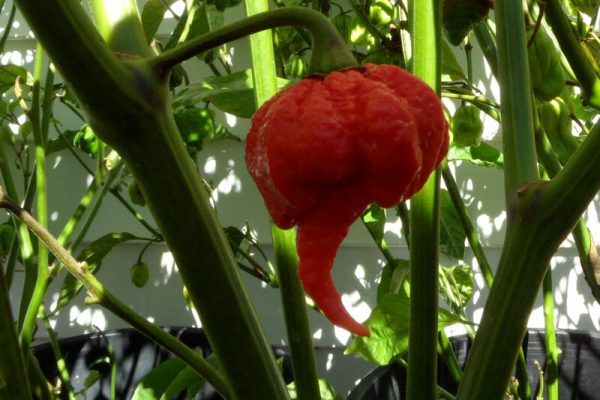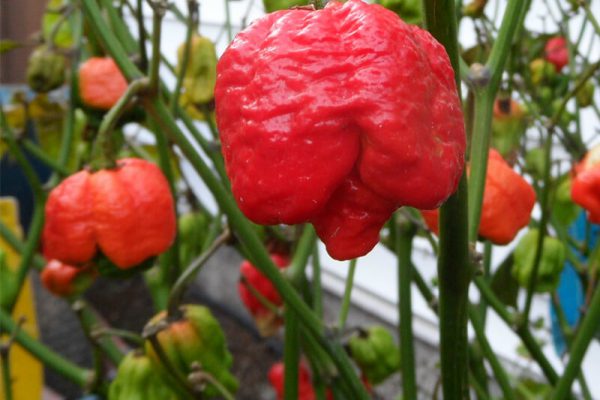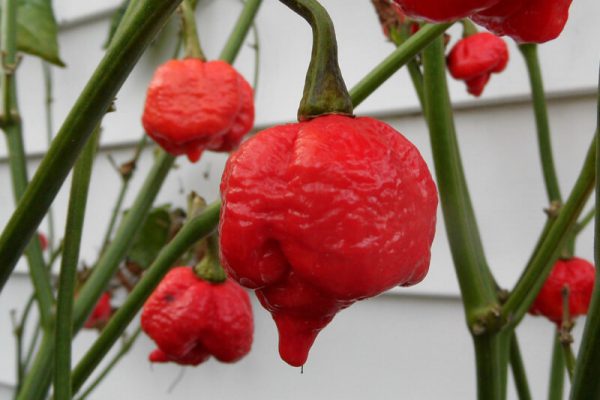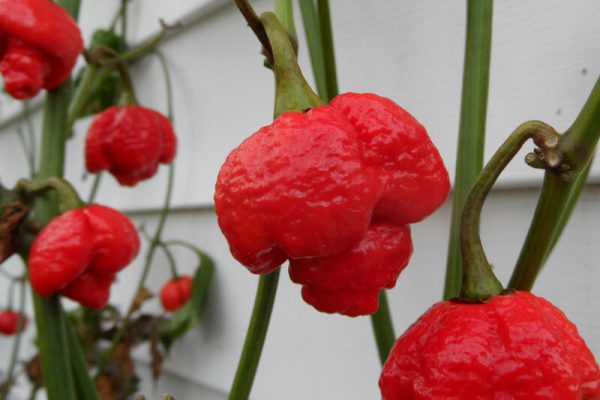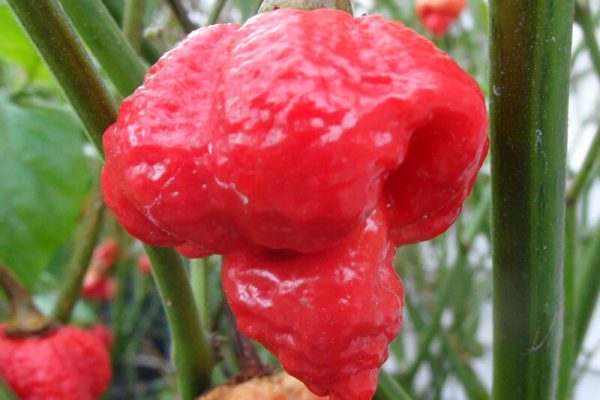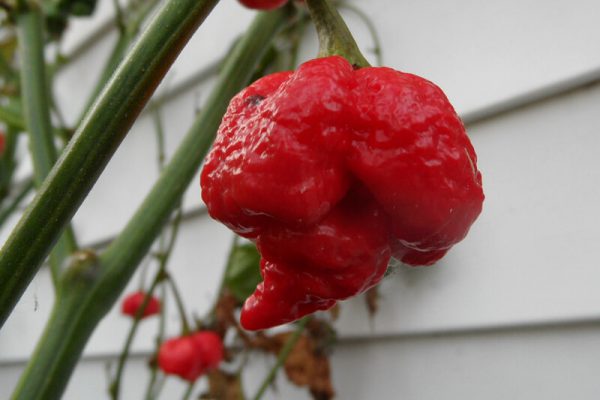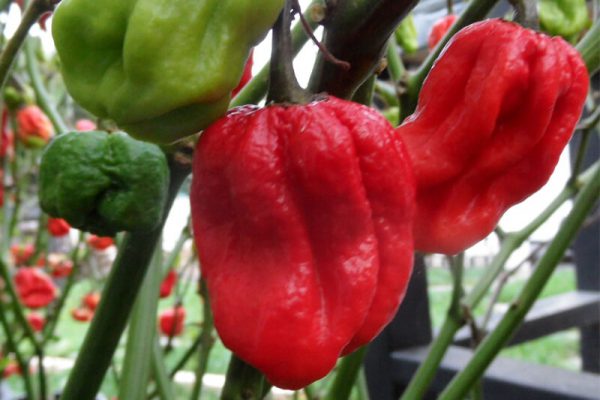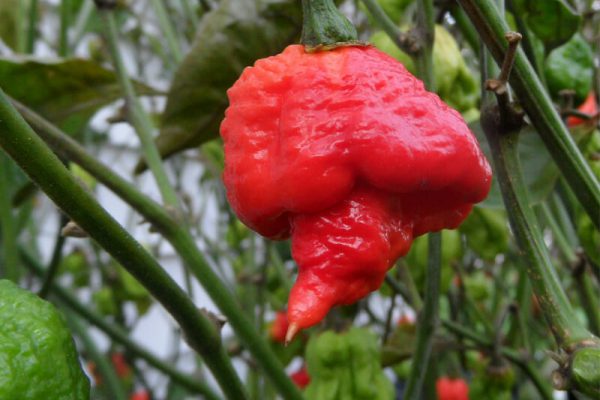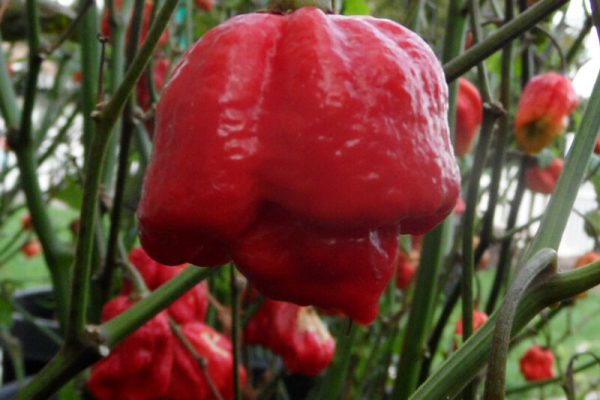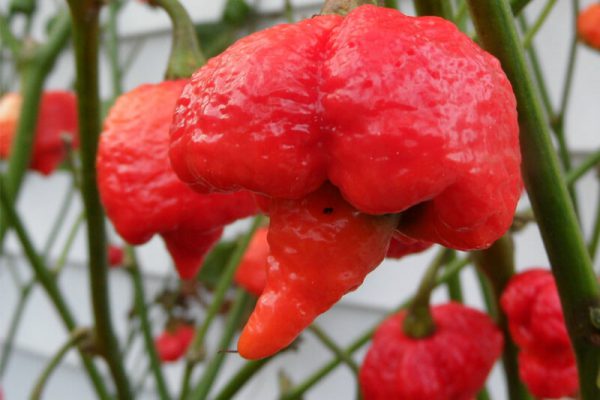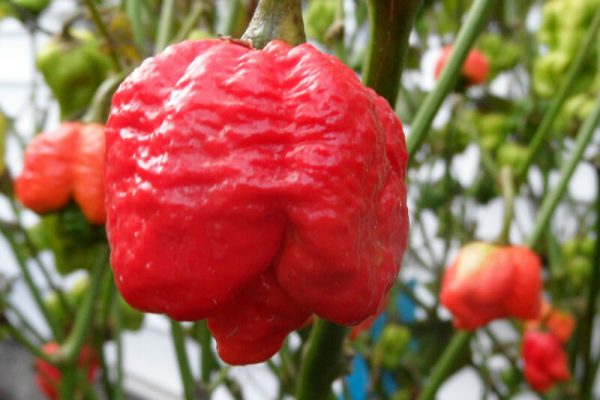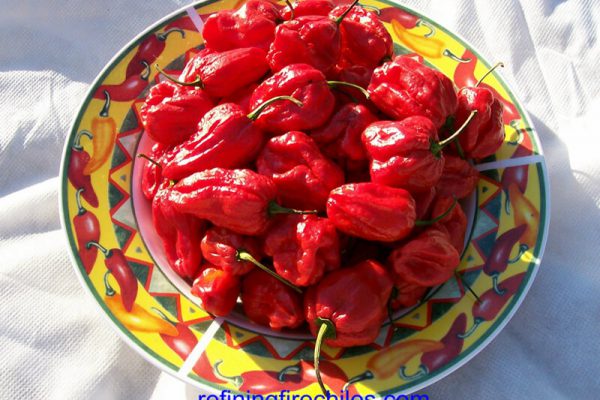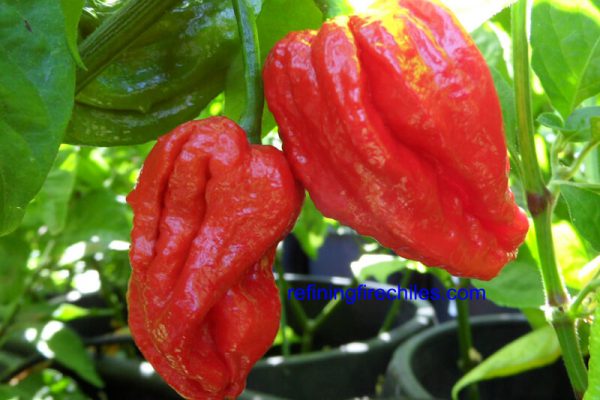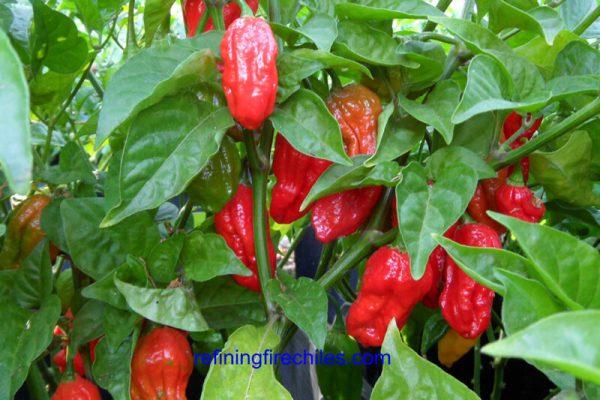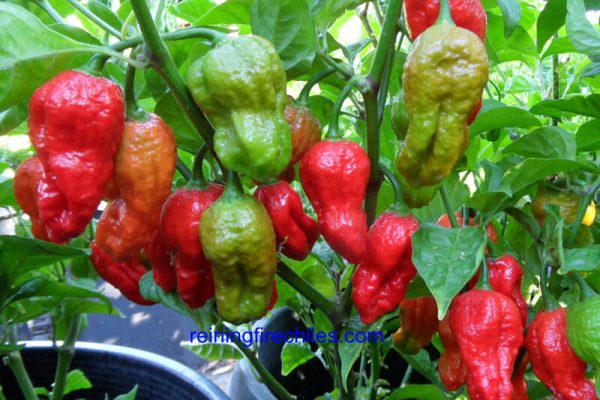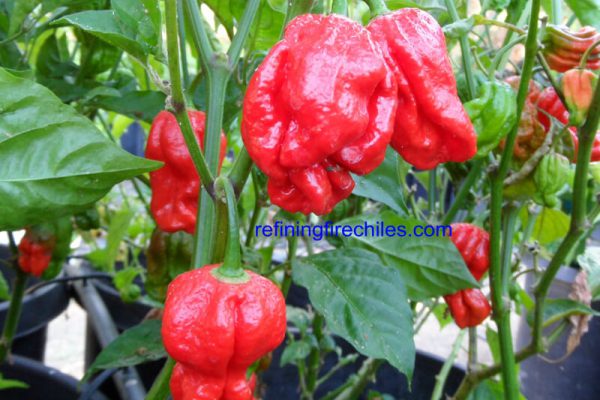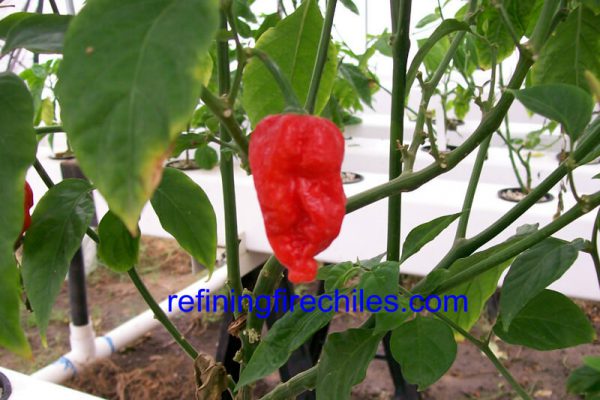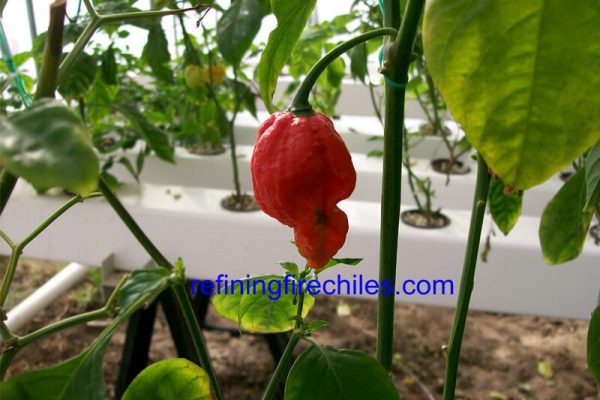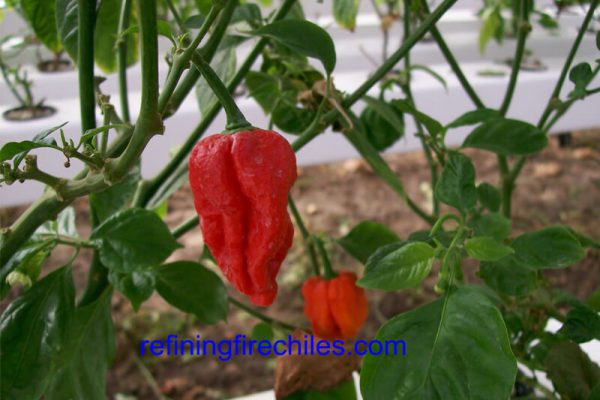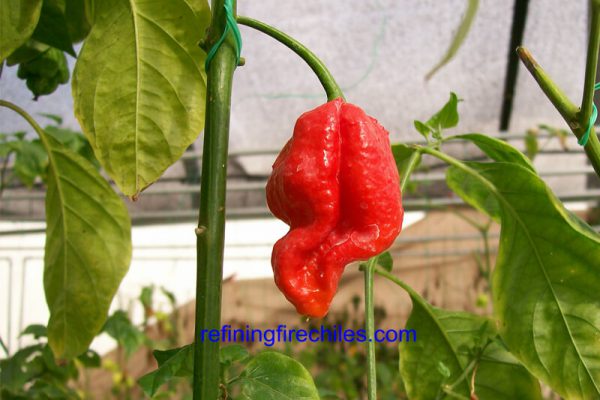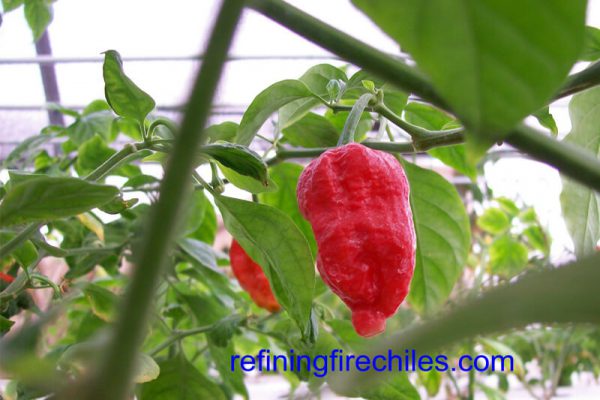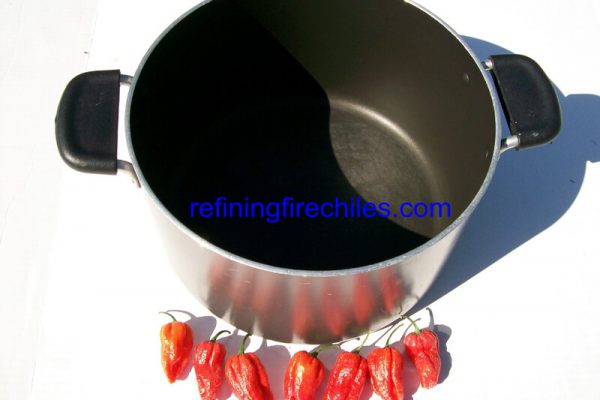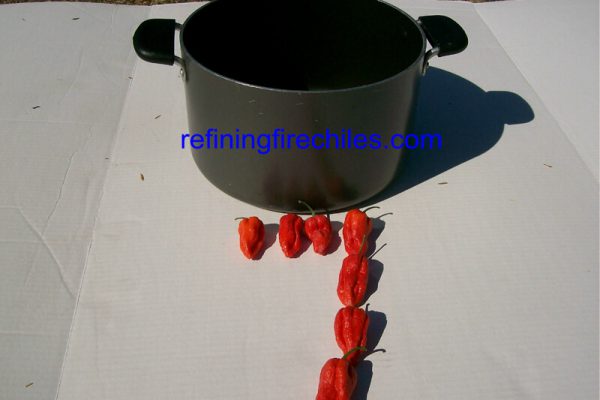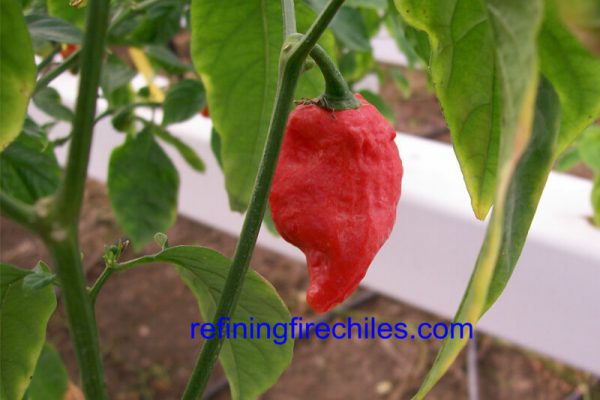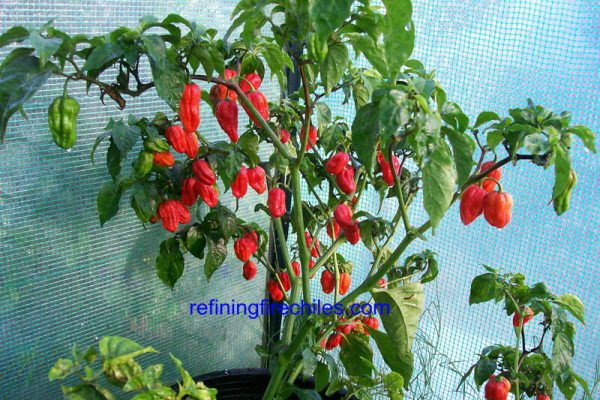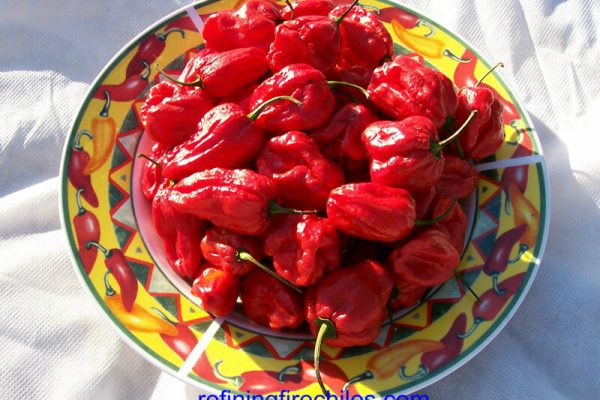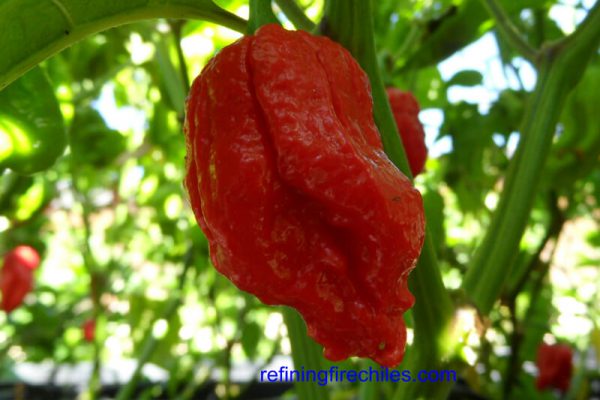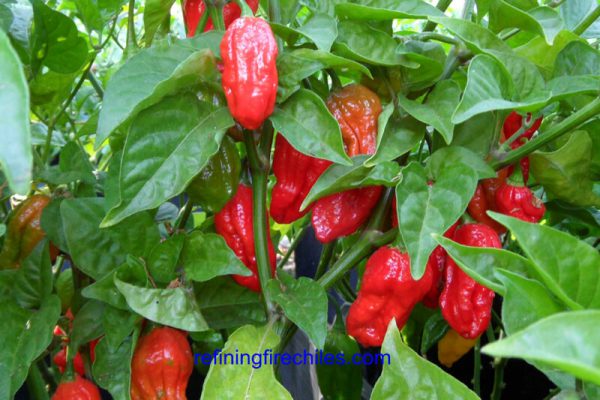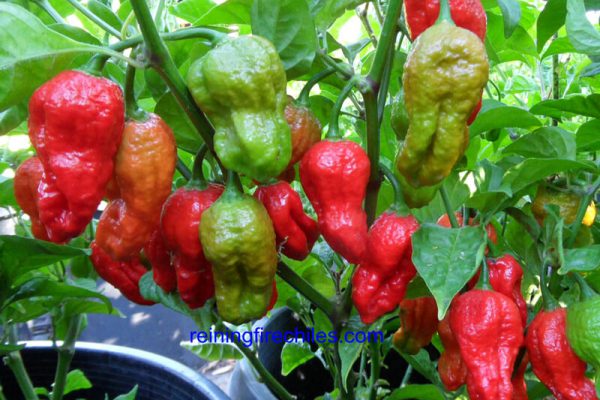 The rare and elusive Trinidad 7 Pot Chile Pepper is now slowly making itself known to chile heads around the world. Pure seeds are very hard to find. Seed sources are often overseas and you can run into very high prices for them.
The Trinidad 7 Pot or Trinidad 7 Pod has been rumored to have as much heat as the World Famous Bhut Jolokia, considered by some as the hottest chile in the world!
It is called the 7 Pot because it is rumored that one pepper can add heat and flavor to 7 pots of stew!!! If you can get past the heat it has a kind of fruity flavor.
There are three varieties of this chile plant that we are growing. Normal or winter pod which is close to the size and shape of the Naga Morich. Then we are growing the 7 Pot Jonah which produces pods the size of a golfball. And for the first time in the United States we are also growing the rare Yellow 7 Pot. For now only seeds and some plants will be available of the normal and the Jonah. Fresh chiles of all 3 should be ready in September 2009. And Yellow 7 Pot seeds by end of 2009.
The Trinidad 7 Pot or 7 Pod is not grown commercially in Trinidad. This is a chile found in the back country. So it is possible different strains may surface in the years to come. The Trinidad 7 Pot has a pebble surface like the Bhut Jolokia and Naga Morich. More ribs are visible though in the outer skin. Also it is more plump than the Naga Morich or Bhut Jolokia. Another pepper related to it in Trinidad is the Trinidad Scorpion.
See our page on the Scorpion for more information. The rarest of all 7 Pots chiles is the one called the Douglah or Chocolate 7 Pot chile.
"At Refining Fire Chiles we isolate our seed production plants to avoid cross-pollination with other chile species. If you want to grow your own chiles, you can purchase seeds right here, or full plants (April-July) and have fresh chiles by September.

Refining Fire Chiles

Jim (Habanero) Duffy