capsicum-chinense
Naga Morich Peppers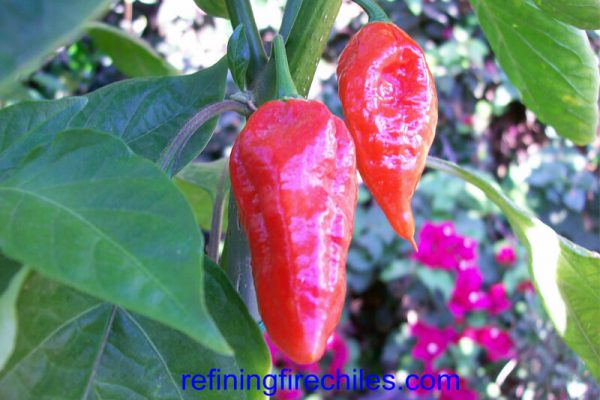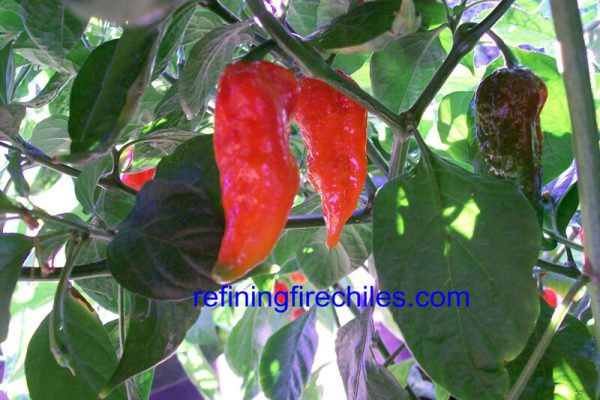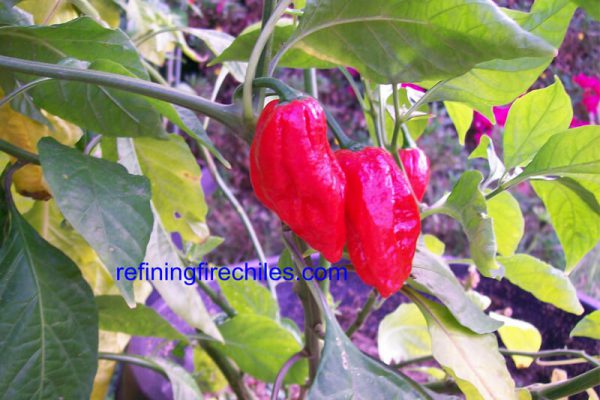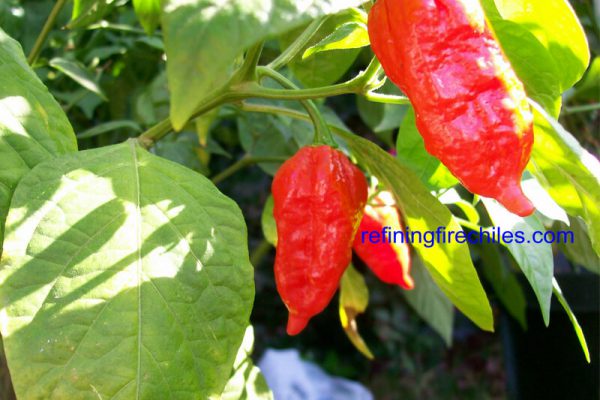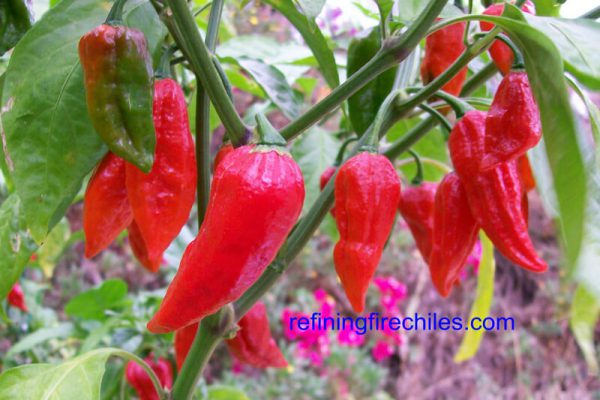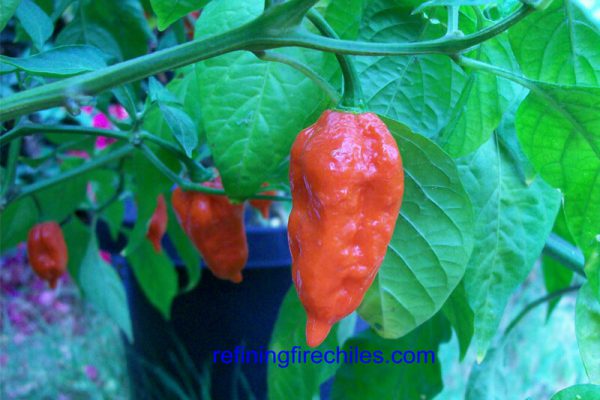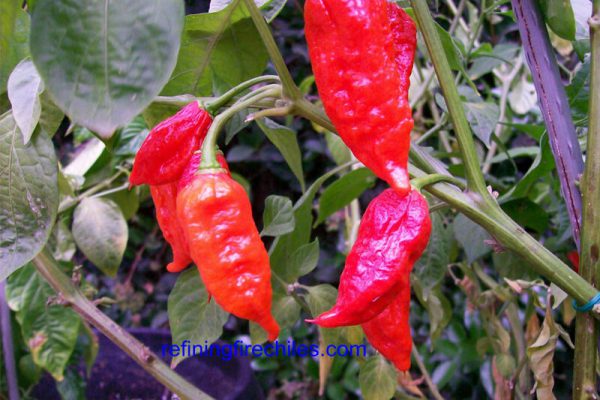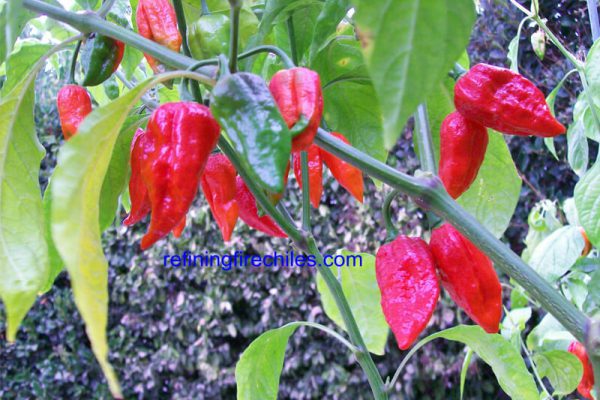 The Naga Morich also know as the serpent chile comes from the country of Bangladesh south of Notheast India. It is interesting to note that the provinces in Northeast India where the Bhut grows are the neighbor to Bangladesh. So climate and environment are the same.
It is also known as the sister chile of the Bhut Jolokia or Ghost chile. Chile plants produce pods that have a pimply texture like a Bhut Jolokia but the Naga Morich is smaller with small ribbing in the skin. Flavor is less earthy than a Bhut Jolokia and heat is the same if not hotter.
The Bhut Jolokia tested at over 1,000,000 scoville units of heat. Guiness has it listed at the World's Hottest Chile Pepper on earth. However an unofficial test at Warwick University in England had a dried Naga Morich pepper pod come in at over 1,500,000 Scoville units!!! There is another variation of this chile called the Dorset Naga. Developed in England but as far as I can tell there is no difference in heat or flavor.
"At Refining Fire Chiles we isolate our seed production plants to avoid cross-pollination with other chile species. If you want to grow your own chiles, you can purchase seeds right here, or full plants (April-July) and have fresh chiles by September.

Refining Fire Chiles

Jim (Habanero) Duffy